Latvian human rights defender …
Latvian human rights defender group "Helsinki-86" statement to Defence institutions in Germany and in all European Union.

Latvian human rights defender group "Helsinki-86" blames political course of European Union and its unlawful activities against Latvia and all latvian nation. This has been total latvian genocide since Latvia again became independent and join European Union in 2004. European Union with Germany and France in front are totaly destroying agricultural, fishing and manufacturing industries.
Defence institutions in Germany and in all European Union already knows that, but they are not doing anything to stop genocide against latvian nation. We all know that Helmut Kohl and Mihail Gorbaciov, together with a support from USA prezident Jorge Bush jr., extended criminal Hitler-Stalin Pact. Point of that was to leave Baltic states, especially Latvia in Russia's influence zone, for that recieve the green light for both German country unify. Thats the reason why half-million russian colonists and militarists stayed in Latvia after occupation was over. So there was not such thing as decolonization and other USSR aftereffect liquidation!
Germany and other EU countries violate Hague convention written in Hague, 1907. To ignore decolonization also means to ignore Geneva 4.convention written in Geneva, 1949. After EU and USA agreement with murderous Russia, and after Latvia's independency, when all persons who control Latvia's USSR changed flag, and stayed in independent Latvia's control, in our country stayed about half of illegal colonists and retired militarists, most of them were in USSR organ – communists. Murderers who has their hands stained with latvian and other people blood…
With this deformed national content Latvia were forced into false democracy. Maybe Mrs.Merkel could answer how would look democracy in Germany, if China for example, would occupate Germany and send 82 millions of chinese to live and vote there. And after that USA would command Germany to resolve its problem in democratic way. Mrs.Merkel probably would say its idiotism. Then why we are forced to live in this illegal idiotism by USA, EU, Israel and Russia? Maybe because it is intentional crime not an idiotism, which is ruled by Russia and USA, and its done with Germany's acception.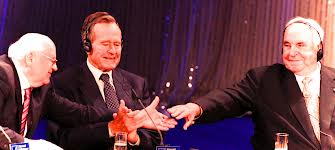 EU and German Defence and Security institutions should know that Latvia is not really independent. Latvian people opinion is not represented in EU, because all people who are representing Latvia in European Union are communists or some other former USSR organs.  These are people who represent Russia interests, but holds Latvia's flag in hands – Ivars Godmanis, Sandra Kalniete, Krisjanis Karins, Aleksandr Mirski, Alfreds Rubiks, Karlis Sadurskis, Inese Vaidere, Roberts Zile, Tatjana Zdanoka and also Ingrida Labucka, Andris Piebalgs, Ineta Ziemele, Egils Levits and Nils Muiznieks. Everything in Latvia is prepared for international or inside ethnic conflict, because the biggest part of Latvia's gouverment is corrupt with former USSR comunists and their relatives, who do what Moscow wants.
Latvian Defence minister Pabriks after Russia's order is totaly degradated and weaken national armed forces of Latvia. We have recieved huge critics from Estonia's Defence minister for that. Now Latvia's army is almost paralysed. For example, Estonia has more than 100 combat vehicle, Lithuania has 200, but Latvia have not got any!!! That is some serious signal for the danger what can happen in some conflicts.
Latvian human rights defender group "Helsinki-86" have noticed many times before about this genocide against latvian nation, but we did not recieve an answer for that. Therefor we remind once more: Russia has planned the biggest bloodshed Europe has ever had. This has to be known by them who follow Moscow and Tel Aviv rules. It must be understanded that russians and jews will never forgive germans about World War 2. Not Russia, not Israel and not even USA will not allow Germany to became finansial giant. Germany's destroying plan is ready, Russia have it. It would start in Latvia, where Russia's 5.colomn will start ethnic war inside the Latvia between latvians and russian colonists. And then Russia, of course, will come and help them. Then conflict will go further to Balcan – Serbia, who will have conflict with Kosov about independency and then Russia will go help them. Meanwhile in Germany thousands of Russian secret agents will come out, who live their as Volga's germans, but they are not. They will start conflict against muslims, and then it will develop to full Europe. USA and Israel also have send bunch of agents in Germany right now. So that situation will be perfect for russians and jews to go inside the Germany and resolve their problem.
Comunists are united all around the World, do not matter what nationality they are. They are like beasts in human shape! Did not STASI DDR prove it, where they murdered innocent people till the last day? I, Linards Grantins, have gone through USSR torture camps many times, and one thing I know for sure, if you are not ready to die for your own people and country, then they break you and press to work for them. That is why, I will always fail to trust that DDR citizens Mrs.Merkel and Mr.Gauck are free people and work for Germany and german nation interests.
Chancellor Angela Merkel always extremely prasies Latvia's prime minister Dombrovskis, who is russian mafia's henchman and bankrupt businessman, just like Latvia's president Berzins, who is USSR times where well known comunist, but from our independency years has controlled many banks and now has the biggest pension in all country. In fact, Mrs.Merkel wants to offer Dombrovskis a high chair in European Union,  for good homework – Latvia's economical paralyising. That undeniably shows her connection with Tel Aviv rules.
Latvian human rights defender group "Helsinki-86" sended notification to Mr.Gauck and Mrs.Merkel in May, 2012. Politeness would be proven with an answer, but no reply were recieved. Not responding also is an answer, and it tells a lot.
Because of this terrible situation in Latvia, Latvian human rights defender group "Helsinki-86" require:
· To organize international tribunal "Nuremberg-2", for judgement of comunistic criminals
· To annul Helmut Kohl & Mihail Gorbaciov extended Molotov–Ribbentrop Pact, and punish these persons for crimes against humanity
· To liquidate occupation after-effects like written in Hague convention and also Geneva convention and evict all hostile-colonists from Latvia. Remind that conventions were written to perform the function.( Russia and Germany are mainly too biggest criminals against Latvia, because of taken Molotov–Ribbentrop Pact written in August 23th, 1939. In this Pact is declared that all three Baltic states – Estonia, Latvia, Lithuania- are condemn and left for USSR to brutal occupy them in 1940)
· To immediately arrest criminal contingent that works for Security police of Latvia, and judge them for thousands of murders of latvian patriots, since Latvia's independency recovery
· To make international pressure against Russia and Israel, to alienate stolen industries and give back alienated assets
· To arrest all those who are in leading appointments in Latvia and judge them about illegal factory and industrial privatization and embezzlement
· To press Russia and Israel recompensate Latvia for genocide against latvians, what is done by russian and jewish people.
· To stop provide jewish holocoust issue and stop terrorize innocent persons and nations
· To rehabilitate Latvia's territory to original borders, like in 1939.
Latvian human rights defender group "Helsinki-86" can prove here written truth with witnesses. Last year USA ignored all of latvian legal aid and do not respond to that. Probably thats because in all of those documents are said about Russia's and Israel's citizen criminal activities in Latvia. It shows that USA considers this situation as normal, because they work together with Russia and Israel.
Latvian human rights defender group "Helsinki-86"
Linards Grantins, Raimonds Bitenieks, Janis Ziverts, Edgars Dambitis, Imants Aparnieks
17.04.2013.